Why You Need a Divorce Lawyer in Battle Creek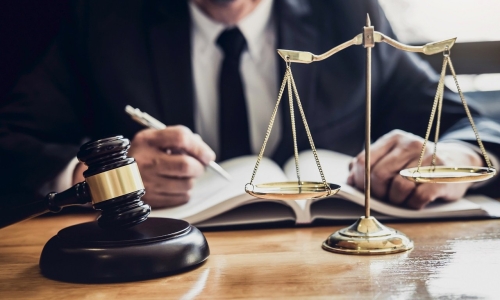 Divorce can be a complicated, and that is why the divorce lawyers in Battle Creek at Mumford Schubel Law Office offer legal guidance to help you understand how to proceed the right way. Legal processes and paperwork can be intimidating, especially during an emotionally-taxing time such as divorce. That's why, in situations such as divorce, it is important to have legal counsel on your side who can help to make the proper decisions.
Whether you have been served with a complaint for divorce, are the one who wants to initiate a complaint, or want to know more about how the fine details work in the process, you can count on us to provide the counsel you need.
Know the specific laws to follow
Because divorce laws vary from state to state, it is important to have a divorce lawyer in Battle Creek on your side so that you can understand your state's laws effectively. Our team can assist you in learning what you need to when you need to, whether that is in a timely manner because you have been served with divorce paperwork, or a slower speed if you are still in consideration.
Family law is a specialty of Mumford Schubel Law Office, and our attorneys will help you to avoid mistakes that might otherwise have long-term legal effects on your life. It's necessary to understand the rights and responsibilities involved with divorce cases, and Mumford Schubel Law Office will make sure you don't have to face them alone.
Divorce lawyers in Battle Creek figure out the details
When you work with a divorce lawyer in Battle Creek at Mumford Schubel Law Office, our team makes sure that you know all the specifics involved with your situation and provides counsel based on that information. If you and your spouse have minor children together, are going to decide on alimony, own property together, have debts together, and more, then there are many fine details to work out that our team will help with.
This is especially important if you and your spouse cannot come to an agreement on these discussions, and legal representation and consultation will help you the most.
As experienced lawyers with flexible schedules, Mumford Schubel Law Office is the team that you can count on when you need a divorce lawyer in Battle Creek. Contact our team to get started with consultation and legal help when you need it!