Why Choose an Immigration Lawyer in Kalamazoo for Legal Matters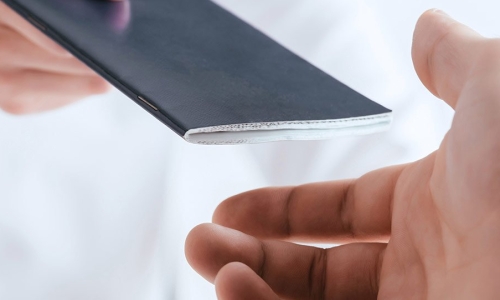 With frequent updates and changes, a sometimes confusing system, and a variety of visa types available, it is not hard to see why choosing the right immigration lawyer in Kalamazoo is important for handling immigration legal matters. Mumford Schubel Law Office are a team of dedicated lawyers in Battle Creek that serve Kalamazoo residents with the legal representation and counsel that they might need for immigration law of various types.
Wherever you are located in the greater West Michigan area, the team at Mumford Schubel Law Office is here to help.
Legal assistance for seeing loved ones
At Mumford Schubel Law Office, one of the major services that we provide as immigration lawyers in Kalamazoo is helping families come back together. We know that, for many, family is more important than anything, so we work to help you navigate the legal systems of immigration to get your fiancée, spouse, or close relatives the application for a visa to come to the US.
For those unfamiliar with them, these systems may be confusing, frustrating to deal with, or defeating, and that is where our team comes in. Our extensive knowledge of the legal processes involved with visas and immigration mean you can be confident every step of the way that your loved ones will get a fair chance at coming to the US.
We bring knowledge and expertise
From knowing what petition may be best for your immigration law situation you or a loved one are facing to knowing where paperwork must be submitted at both local and federal levels, the team at Mumford Schubel Law Office provides a clearer view into the legal system you need to navigate, and provides all the guidance you can expect from an immigration lawyer in Kalamazoo.
From your very first visit in to the country to applying for citizenship, the team at Mumford Schubel Law Office can provide legal guidance and representation where and when you need it. With lawyers that specialize in family law and immigration, you can be sure that your legal team has the knowledge to get you through even the most confusing legal systems.
Representing clients all throughout West Michigan, Mumford Schubel Law Office offers a variety of great reasons to choose an immigration lawyer in Kalamazoo. To learn more about the guidance that we can provide or to get scheduled with us for a consultation, reach out today!