Prepare for the Future with Estate Planning Help from Battle Creek Lawyers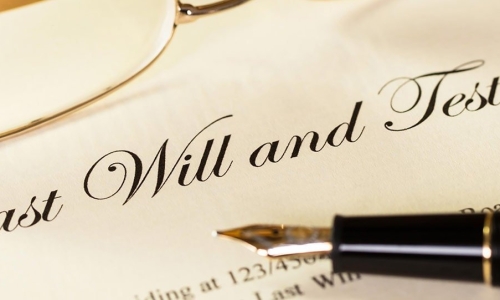 Planning for the future is a fundamental part of our lives, and if you are a property owner, creating an estate plan is essential. In Michigan, if you are without a will at the time of your death, the Michigan laws of descent and distribution will determine to whom your property will be distributed. Without a plan, your property could end up in the hands of unintended recipients. If you own something of value that you want to pass down to an inheritor, having your own estate plan is essential for making sure that your assets are distributed to the intended recipients in the event of your death.
Creating your own estate plan helps to ensure that your property is managed how you choose after death, and the lawyers at Mumford Schubel Law Office are ready to assist you in your estate planning process. Offering professional legal counsel on important documents such as wills, trusts, power of attorney designations, and more, our expert legal guidance will help you ensure that your assets are divided as you see fit.
Have Every Detail Prepared with Help from Experienced Professionals
Offering their expert legal guidance on wills, trusts, and more, the lawyers at Mumford Schubel Law Office can help you handle all the finer details of your property distribution needs. By providing their guidance on aspects like the administering of property, guardians and conservators of minor children, the management of properties during and after your lifetime, the designation of beneficiaries, and more, our legal professionals will help you plan out every aspect of your estate plan.
Get Informed Guidance on What Actions Can be Taken
With our lawyer's guidance on planning for your estate, you will be able to ensure that your property will be distributed as you intend it to be. Our lawyers are knowledgeable about the different types of property ownership and can help you to better plan for real property transactions during your lifetime. Offering their guidance on deeds, easements, leases, land contracts, and other types of property ownership, the lawyers at Mumford Schubel Law Office can help you create an estate plan while keeping you well informed on what types of property can be included in your estate plan. When you work with the lawyer for estate planning at Mumford Schubel Law Office, you can rest assured knowing that every fine detail of your estate plan will be addressed so that a complete plan of action is created for all your estate.
With the professional legal counsel offered by the lawyers at Mumford Schubel Law Office, you can be sure that you are well prepared for the future with our estate planning services. Contact us to begin discussing your estate plan today.