Business Law Professionals Make Transitions Easy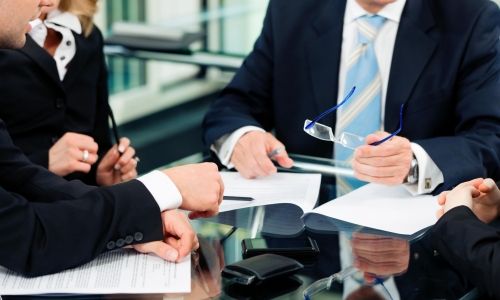 Business transactions of all kinds can benefit from business law professionals when it comes to the legal matters. Mumford Schubel Law Office's business law attorneys can help business owners to know what their options are and how to proceed whenever there is legal paperwork or dealings that need to be done. Our experienced team helps business owners through all the confusing components of business to make everything simpler.
Our business lawyers in West Michigan are dedicated to helping you find the best answers to your legal troubles. Count on Mumford Schubel Law Office to assist you in getting through any legal process for your business.
From owner to another
One of the big transactions that our business law professionals can help business owners with is the transfer of their ownership to another. There are many moving parts to owning a business, and it is important that all of these are understood and accounted for when someone new is going to take over the business. Whether it is a relative, friend, or investor interested in taking over your business, our team will help you work through the paperwork to make the transition smoother.
We have worked with a variety of businesses to make sure that the transfer of ownership is done correctly, and we will work through the specifics of yours to ensure everything is taken care of in the process.
Business law helps draft documents
From employee manuals to business contracts done between your business and a client, Mumford Schubel Law Office can assist you by drafting up documents with the exact specifications involved that your business requires. We understand that all businesses have different requirements for employees or how they conduct business, so we work together with you to ensure that every document fits perfectly.
Through our expertise and guidance, any business can perfectly draft their legal documents when needed. We are always focused and dedicated to providing the best legal council possible, and our business law professionals will help you better manage your business.
Decades of experience and a variety of capabilities in law council and litigation makes Mumford Schubel Law Office the best choice for business law help wherever it is needed. If you want to learn more about the legal guidance that we can provide for paperwork, disputes, case hearings, and more, our team is here to help. Contact us today to learn more about what we can do for you!