Auto Accidents and Underinsured Motorist Coverage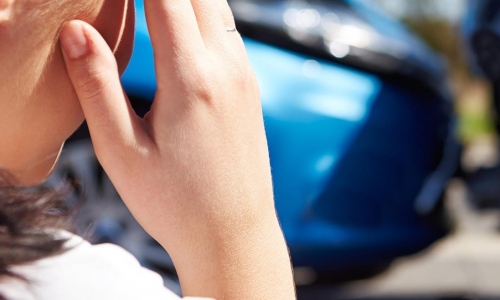 I represent people who have been hurt in car crashes. Personal injury lawyers know that the best auto accident case is like a 3-legged stool: To have a case that's worth pursuing you need 1) liability, i.e., you have to be able to show that someone was negligent, 2) causation, i.e., that the negligence caused your client's injuries, and 3) collectibility, i.e., that the responsible party is collectible. Without all 3 legs, the stool falls over.
I've consulted with many clients in my 40 years of practice who have been seriously injured by someone else's obvious negligence and yet whose claims, from a legal perspective, were worth zero for the sad fact that the responsible party was uncollectible. For the victims of these accidents the consequences have sometimes been catastrophic. The uncollectibility of the responsible party has meant that lost wages were not replaced and medical bills went unpaid.
In our society, the way in which you are most likely to be hurt by someone else's negligence is in a car crash. In my last article I discussed the fact that 20.3% of all drivers in Michigan are uninsured. Without insurance most people are, for all intents and purposes, uncollectible.
Even with insurance, many drivers are only marginally collectible. Michigan, like most states, requires minimum liability policy limits of only $20,000. That isn't very much if you're seriously hurt in a car crash and can't work for an extended period of time. Michigan's "work loss replacement" under no-fault is capped at about $5,500 a month (this amount is adjusted annually) and has a 3 year time limit. So what do you do if you're disabled from working beyond that?
This is why underinsured motorist coverage is necessary. Underinsured motorist coverage (UIM) will pay you if the driver who causes the crash is underinsured, i.e., if the amount they are insured for is less than the amount necessary to fully compensate you for the harm caused by the collision. The premium for the coverage is cheap. For example, a $100,000 policy is usually less than $20 a year.
So check your policy. If you don't see coverage for uninsured and underinsured motorist coverage, ask your agent. You really don't want to leave home without it.